How women sparked the Winnipeg General Strike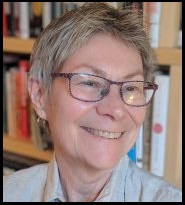 In May 1919 30,000 workers in Winnipeg went on strike for six weeks.
History focuses on the role of men. But the strike was started and maintained by women.
An interview with Julie Guard, Professor of History and Labour Studies
at the University of Manitoba.
Duration: 9'48"
Posted: May 24, 2019
Click here:
Winnipeg General Strike